COLD HEAT NEWS » Entertainment, People, Philantrophy » GINA CAREY IS WOMAN HEAR HER ROAR!!! "TELL MY STORY", THE WEBISODE EXPLODES WITHIN HER NETWORK–SOULJAZZYENTERTAINMENT & MARIA AMOR 'S "WE CARE FOR HUMANITY PARTNERS FOR A SURE WINNER!!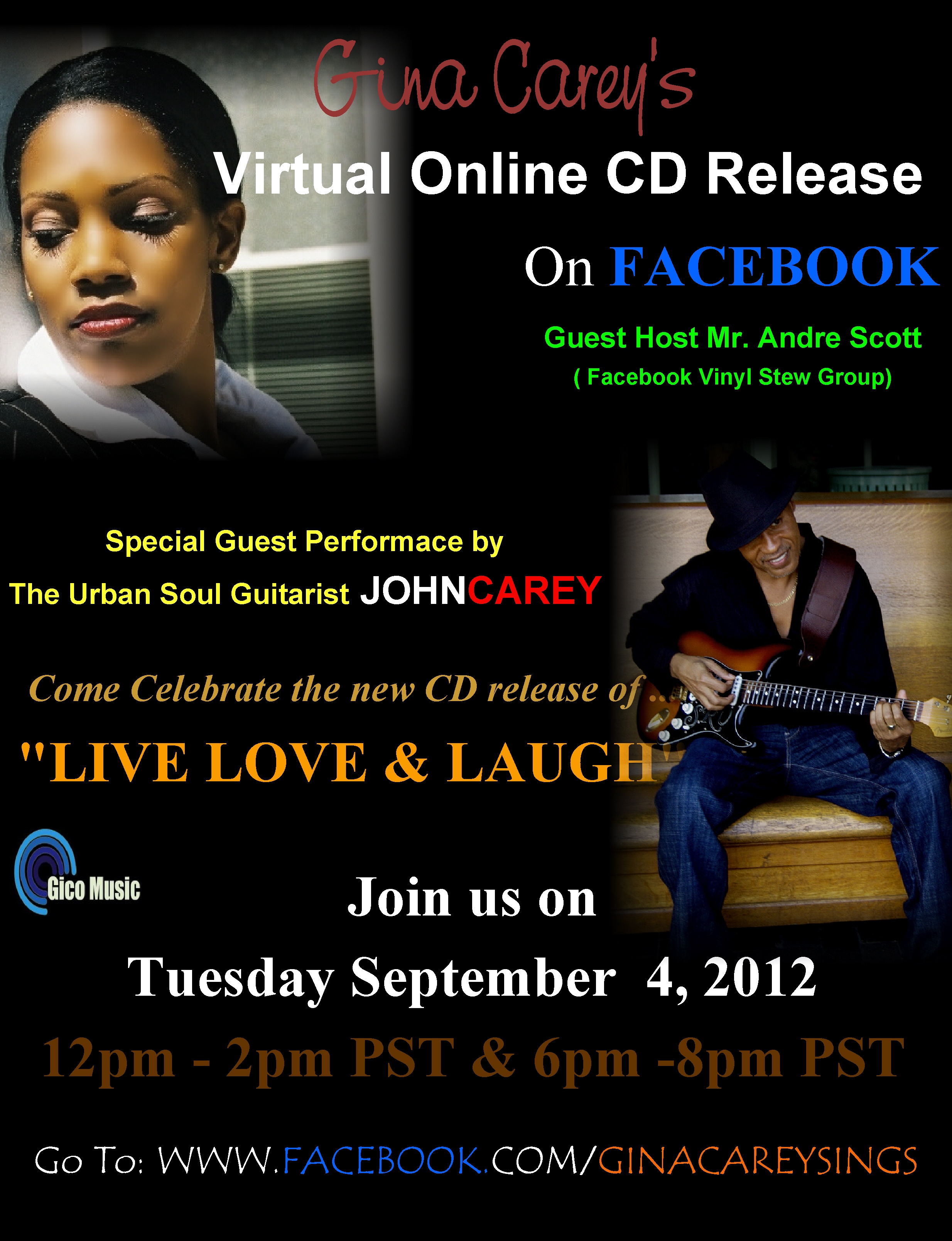 News/New Releases | TheUrbanMusicScene.com: Vocalist Gina Carey's New Disc "Melodic" Rises to #1 Spot on UK Soul Charts
 Vocalist Gina Carey's New Disc "Melodic" Rises to #1 Spot on UK Soul Charts
Gico Music, Soul Singer Gina Carey "Melodic" CD Soars to the #1 Spot on the UK Soul Charts  
Gina Carey makes the #1 spot on the Top 30 UK Soul Charts at Starpoint Radio Gico Music's "Melodic"
Palm Springs, CA, August 28, 2011 –(PR.com)– On Wednesday August 24, 2011, Palm Springs, California based soul artist Gina Carey has climbed to the #1 spot of Starpoint Radios' Top 30 UK Soul Charts with her new CD release "Melodic", this has not been achieved since her first Urban Gospel release "In His Time" in 1996.
 On July 7, 2011, her Album "Melodic" entered the UK Soul Charts at #27 and steadily climbed each week until she hit the #1 spot. "Unbelievable", "Don't Ever Let Me Go"," Red Hat"," Without You", and "Share My Life" were amongst the most popular DJ choices. A full list of the official charts can be found at www.uksoulchart.com  "Melodic" was officially released on June 18, 2011. All songs were written, composed and arranged by Gina except for "Without You and Don't Ever Let Me Go". Those songs were written by her husband and label mate Gico Music's Smooth Jazz/ Urban Soul Guitarist John Carey. John also produced Melodic and is the featured lead guitarist on all of her songs.
Chicago /Inglewood Native, Gina Carey began her professional career as a Urban Gospel singer and songwriter. Her first three albums, "In His Time," "Changes" and "Tell Um" were all Gospel projects. Shortly after her last Gospel release, in 2006, Gina won "Best Gospel Performer – Female" at the Las Vegas Black Music Awards. Her fourth and fifth CD's My Journey" and "Melodic" were released in the Urban /Soul music Genre. In 2008 her "True Love" music video from her "My Journey" CD aired on BET J on the "Morning Cup Show." Read more on Gina Carey www.ginacarey.fourfour.com Gina is planning on touring the UK along with her husband John Carey in 2012. They are also working on a duo CD that is due to be released in January of 2012. There's only one thing left to say about this #1 chart topping sensation, "Melodic" is truly "Unbelievable"!
Gina Carey "Melodic" CD Available at CD Baby, ITunes and Amazon http://www.cdbaby.com/ginacarey1
(BEAUTY QUEEN BELLA MAORI)..WILL APPEAR IN PREMIER OF "TELL MY STORY"-SOULJAZZY)-1-26-14
Gina Carey, synonymous with UK chart topping blues and gospel imagery, via her smash hits in 1996 and 2011, winner of both The Black Music Award, "Best Gospel Performer", and The  2012 Marker Broadcasting, "Best Jazz Art Award", respectively, her life abounding with beautiful jazzy rays of empathy, pleasure, musically oozing, ethics out of evey pore of her creative soul, has yet to salute or to plant a flag, and say, "THE EAGLE'S LANDED", to the American Music scene–Until now; She is, with the January 26, 2014 launch of the webisode, "Tell My Story", via her new publicity vehicle, entitled "SOUL JAZZY ENTERTAINMENT NETWORK", poised to level the playing field for the super talented independent artists worldwide—and get them the funding and exposure that they, as little fish in the ocean of publicity and networking,are so famished and so in need of a helping hand deserve!
Carey is not only a born agiain christian, veteran of 10 successful CDs, including her most recent, and highly acclaimed "Funk, Rhythm, and Soul"—receiving heavy UK and European attention—but she is also, in addition to being married to the internationally acclaimed jazz guitarist, John Carey, a fervent advocate of making this world a better pplace  via helping others.", says the beautiful songbird carey, 'Thus' explained  the beautiful songbird carey, 'many artists of equal or superior talent are over looked because their famous counteparts, whose music and artistic expressions, ON  media and technological music highways have deep pockets and connections and the less connected are overlooked, as they lack support and funding. I intend Soul Jazzy Entertanment to be the net that catches the highly talented, under supported, but totally deserving artist, and through my bebisode, "Tell my Story", they can get a little ruber hitting the road–sort of speak– exposure, and create excitement, self sufficiency, for both the artists' and myself.'
In an effort to bulwark and heighten both the attention and coverage of SOULJAZZY, Gina has joined forces, with Cold Heat News, via its owner, Princess Maria Amor and  Maurice Dwayne Smith,writer-pr and Amor's project events manager;  The beautiful Amor, the former Ms. Asia, and creator of The G.OD Awards—Global Officials of Dignity Awards–on June 20, 2014 at The United Nations in Manhattan New york—-is no stranger to big events and is a creator of humanitarian and business events, whose ripples are still reeling worldwide; the disadvataged still reaping the fruits and rewards of her hard work.  This collaboration will not only assist Carey in keeping a steady flow of artists, but also via Maria Amor's legion of media professionals, fashion, and much heralded philanthropical stable, including M.D.Smith, these two talented visiionary ladies will set the world on fire. The excitrement and talent, is not dependent on one another  but the flame from this lighted candle will be a beacon that will allow so many downtrodden individuals to come out of the rainy torrents of marginalism—————THESE LADIES ARE ON FIRE AND GINA CAREY'S "SOULJAZZY IS THE URANIUM 228 THAT WILL BECOME FULL BLOWN ON JANUARY 26, 2014 WITH THE BOMB DROPPING CALLED, "TELL MY STORY", featuring her sister, actress, model, writer, produce, Bella Maori.Ms. Black Upland..(CA). Maria Amor, recently raised funds for the Philippines's victims, devastated by the most monstrous storm ever recorded, via "Rock For Humanity", Rock the Typhoon Back event. The event was a success for as it raised funds and also brought many new artist to the forefront, and it was hosted by the late famous singer Lou Rawls son, Lou rawls Jr.
Gina Carey is an incredible woman and should be a household name in American music. She says that 'many tell me that they have never heard of her", Yet she is no stranger in the UK or Europe. That will change as this recently formed tandem–Carey and Amor,  sure to benefit both SOULJAZZY and WE CARE FOR HUMANITY, in a rather synergistic manner; This will ultimately lift both women and their visions, helping life and empowerING OTHERS INTO SELF SUFFICIENCY AND FULEING MANKINDS' HOPE AND SENDING LOVE TO ALL IN NEED.
Thus, it must be seen that Gina Carey's SoulJazzy must be seen and locked into every single day as the talent and life altering magic that will be coming that way will make AMERCAN IDOL, AND THE VOICE TOO DAMN JEALOUS. CONGRATS  Gina Carey, and SoulJazzy.. I can't wait for THE STORIES TO BE TOLD!
MARIA AMOR-CEO OF WE CARE FOR HUMANITY
(THE LOWDOWN–THE "STORY ON THE SONGBIRD, GINA CAREY"..CEO OF GICO MUSIC & SOULJAZZY)
biography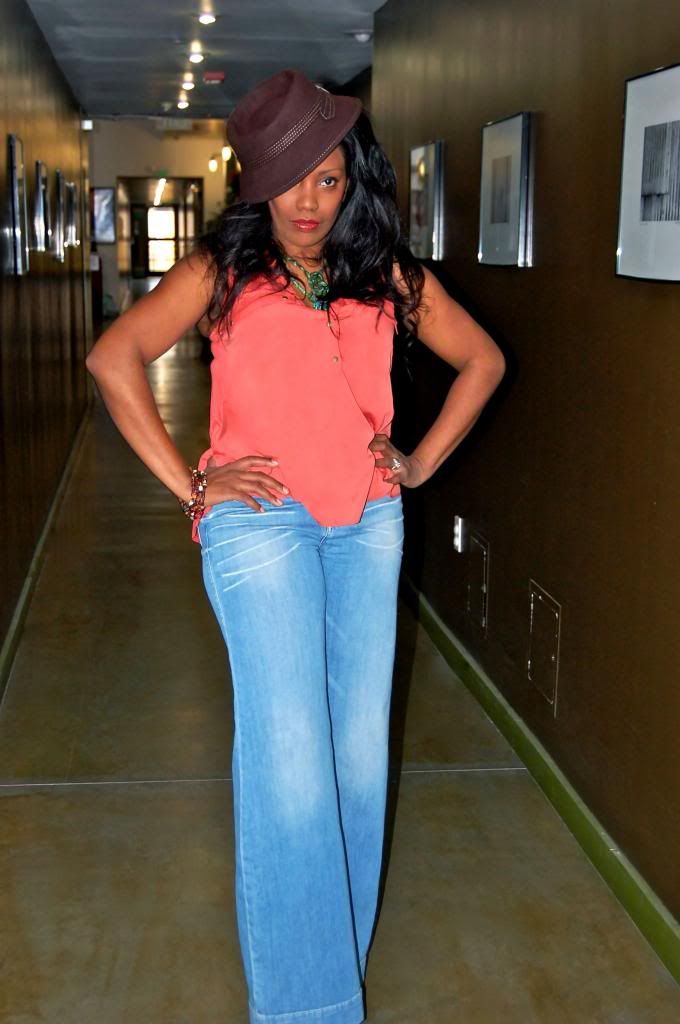 GINA CAREY BIO
Writer, composer, producer, engineer and recording artist Gina Carey is unstoppable!
Over the years Gina Carey has recorded over 10 CD's , written, produced & directed three gospel stage plays, and is the CEO and creator of her own idie label, Gico Music. She also is the CEO and owner of SOUL JAZZY ENTERTAINMENT , "Funky Soul Jazzy Radio and  Soul Jazzy TV known for its the hit  webisode series, "Tell My Story" .
Although many  have compared her to Broadway's sensation, Stephanie Mills, she has her own sound and style that can easily be  identified in all of her recordings.
Her recordings include.." In His Time, Changes ,Tell Um, "My  Journey" ,Melodic" & " Love Letters" , " Love Letters 2″ ,  Live Love & laugh, "Gina Carey…The Songbird"  "Funk Rhythm & Soul".
Gina began her professional recording career in 1996 with  her first release "In His Time" selling over 10,000 copies nationwide.  "In His Time" also received the #1 spot on the gospel charts in the UK.
In 2006, Gina was nominated by the Black Music Academy Association of  America in two categories: "Best Gospel Performer – Female" and "Gospel  Rising Star". She performed at the event, held at the Cashman Theater,  before a full house and won the "Las Vegas Black Music Awards 2006 Best  Gospel Performer – Female" award.  In 2007, She also performed at the  first Lee Bailey EURWEB awards along with other celebrity guest Tyler  Perry's "Why Did I Get married" actor Tasha Smith, & Soul/ R&B  singers Marva King & Shanice Wilson. and in that same year, Gina  auditioned for the Hit TV show *Showtime at the Apollo* and impressed  the judges so much that she was invited twice to be a guest on the show  filmed in Harlem, New York. In 2008 BET J aired her "True Love" music  video on the morning Cup show.
Her CD entitled "Melodic" was  the first and only CD that was all Written, Arranged, mixed &  Composed by Gina. Her multi talented husband and recording artist Urban  Soul Guitarist "JOHN CAREY" produced the "Melodic" CD and is also  featured on this album as the lead guitarist. On August 24, 2011,  Melodic soared to the #1 Spot on the UK Top 30 soul Charts & on  December 8, 2011 Gina Carey's CD " Melodic" was named one of the Top  Albums of the year 2011. She was honored along with artist such as Jill  Scott, Kindred, Eric Benet, Julie Dexter, Maysa and Brian Mc Knight.  Press Link   http://www.jazzreview.com/index.php/resources/new-jazz-releases/item/28523-gina-carey-makes-the-     .Her CD's " LOVE LETTERS"  & Love Letters 2 both entered the top  30  UK SOUL CHARTS as well.
On Wednesday April 11, 2012, Gina  Carey won the Rising Stars of the Desert 2012 Music Video Competition  and was awarded the Marker Broadcasting 2012 Jazz Music artist Award.  This prestigious award was presented to Gina Carey at the Marker  Broadcasting's Inaugural in the Fantasy Springs Casino Lit Lounge in  Indio California. This was the first "Rising Stars of the Desert Music  Video competition". This grand event was spearheaded by Marker  Broadcasting's New Media Director, Meg Penfield Marker.
Gina  Carey was chosen as one of the 8 finalist chosen out of 90 original  music video submissions. There were 4 categories in which artist would  be selected, Jazz, Pop, Rock & Country. The celebrity guest Judge  Panel included, Tom Baldrica, former VP Sony Music Nashville &  president of Average Joe's Entertainment, Bonnie Marquez, of Average  Joe's Entertainment, Bonnie Marquez, of GOLDENVOICE marketing in Los  Angles, CA & Marker Broadcasting talent & management. On the  week of October 14th and 21st, Gina Carey's gospel songs taken from  "Love Letters" & Melodic" were both added to the gospel BBC Radio  show along with many other well established Gospel and jazz artist  http://mikeshaft.com/2012/10/22/bbc-radio-manchestergospel-hour/.
Gina  has performed all over the United States and has shared the stage with  many well known and established celebrities including 70 funk band Rose  Royce, Smooth Jazz Artist Michael Paulo ,Gospel Recording artist J Moss  and many others. Just recently Gina Carey performed for June Kuramoto  from the 2 time Grammy award nominees Hiroshima. Her  CD "Gina Carey…The Songbird" is out and radio airplay by commercial  and internet Radio Stations in the US, UK and Europe . Gina Carey…The  Songbird is being applauded by audiences worldwide. Gina is currently  working on her new CD coming this fall 2013
Discography
1990 -2011
1996 – In His Time
2003 – Changes
2006- Tell Um
2008 – My Journey
2011 – Melodic
Feb. 14, 2012 – Love Letters
May  24,2012 ' Love Letters 2 (Digital)
September 4, 2012 – "Live Love & Laugh" (Digital)
January 31, 2013 "Gina Carey…The Songbird"
September 28, 2013 " Funk Rhythm & Soul"
Past Events
Esmeralda Hotel (La Quinta CA)
Cal State San Bernardino (San Bernardino CA)
It's a Grind Coffee Shop (Rancho Cucamonga, CA)
Victoria Gardens Theater (Rancho Cucamonga, CA)
Ontario Convention Center (Ontario CA) Opened for J Moss Gospel Artist)
Los Angeles Convention Center (EURWEB Awards) Lee Bailey (The Voice)
Maverick Flats (LA, CA.) 2001
The Old Fox Theater (Ontario, CA)
Cleveland Steppin Contest
Loveland Church (Fontana, CA)
Abundant Living (Ontario, CA)
Life way Church (Rancho Cucamonga, CA)
Faith Community Church  (Thousand Palms, CA)
Maranatha Church (LA, CA) the late Dr. Billy Ingram
The Inglewood Forum (Inglewood, CA)
Aunt Kissy's Back Poarch (Marina Del Ray, CA)
Hollywood Park Casino (Inglewood, CA)
Black Business Expo (Los Angeles Convention Center)
Sullivan Steak House (Palm Desert CA)
The Proud Bird (Inglewood, CA)
The Cashmen Theater (Las Vegas, CA)
The Jazz Café (Ontario, CA)
The Diamond bar Golf Course (Diamond Bar, CA)
Peabody's (Palm Springs, CA)
Legal Aid Fundraiser ( Riverside CA)
Sullivans Steak House ( Palm Desert, CA)
Faith Community Church ( Thousand Palm CA)
Cafe Des Beaux Arts ( Palm Desert)
Angel Tree Ministries Fundraiser
Westfield Mall ( Palm Desert, CA)
Interview with KJZZ 102.3 ( GAREY D) JAZZ RADIO
FANTASY SPRINGS RESORT ( THE LIT LOUNGE)
Won Rising Stars Of The Desert Contest ( JAZZ MUSIC ARTIST)
Mira Monte Resort & Spa ( Indian Wells CA)
Woody's After Dark ( palm Springs, CA)
Clementine (Palm Desert, CA
Radio Interview : June Furlog Solar Radio UK
Radio Interview: Super Gary Spence Solar Radio UK
Radio Interview: Jim Jackson Stomp Radio UK
Radio Interview: Mick Smith Solar Radio UK
Radio Interview: Brad Lee Colorful Radio UK
Esmerelda Ressisance Resort – (indian Wells Wells)

Filed under: Entertainment, People, Philantrophy